Leading company in Italy in the production, sale and distribution of Gas equipment for LPG and CNG automobiles
Isthe official producer of the Game and Play products, the new advanced systems for the convertation to GAS of gasoline-fueled cars. Offers the new Multi-phase Sequential Gas Injection system with euro 4 and euro 5 approval in line with the new gasoline injection systems.


Government incentives for installation of LPG and CNG gas equipment
Offers a discount on all the equipment for the convertation to LPG, including assembly and inspection. Further information on the incentives at our email.
Equipment and products for converting cars to Gas
On this website you will find all the information on our company and our products, as well as for the authorized shops technical documentation, manuals and software for installing the kit on cars.


Ecology and Savings using Gas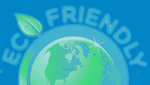 Installing LPG or CNG equipment means ECOLOGY and SAVINGS. From an ecological perspective, LPG and CNG have many aspects in their favor. Thanks to constant technological innovation, very significant results have been attained. LPG and the CNG are ECOCOMPATIBLE fuels with reduced pollutant emissions. This website shows all the information on our company and services.